People are using a classic Nickelodeon meme to share the moment they realized they're gay
Top Picks
July 31, 2020 08:24 PM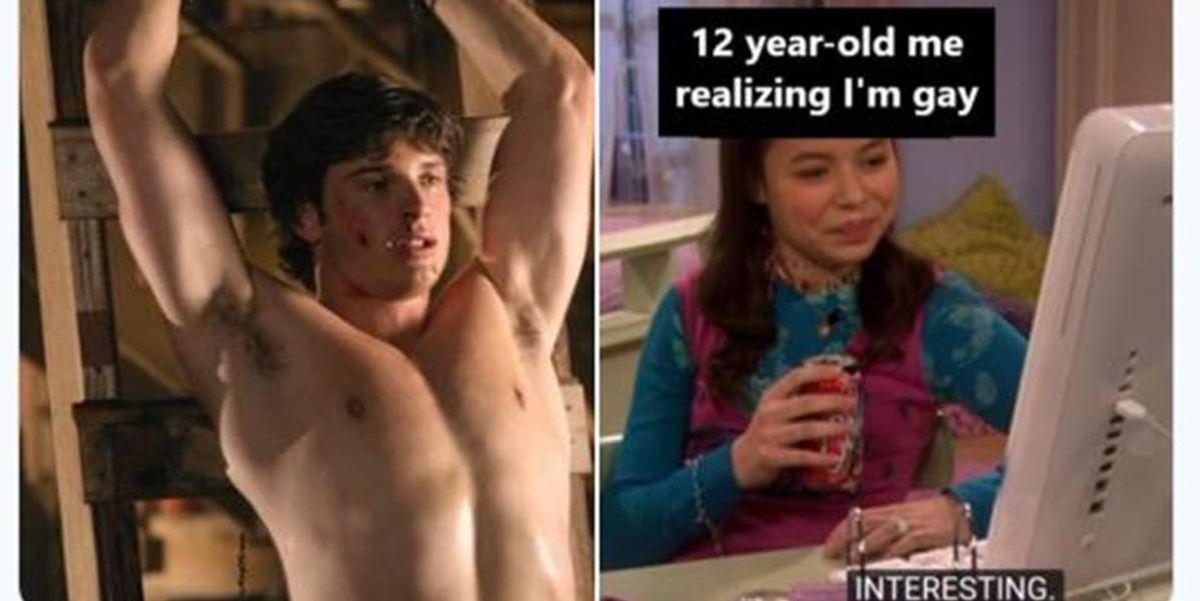 before body
Everyone tends to have a defining moment when they first felt sexually or romantically attracted to someone and it's usually in their early teens.

Someone gives you an intense feeling that you've never had before and, while some know exactly what it means, for others, the realization may come in hindsight.
When it comes to gay, lesbian or bisexual people, the moment they realize they may not be straight happens at a median age of 12. Gay men tend to come to this realization a little earlier than lesbians or bisexuals with 38% reporting that they "were younger than 10 when they first felt they were not heterosexual."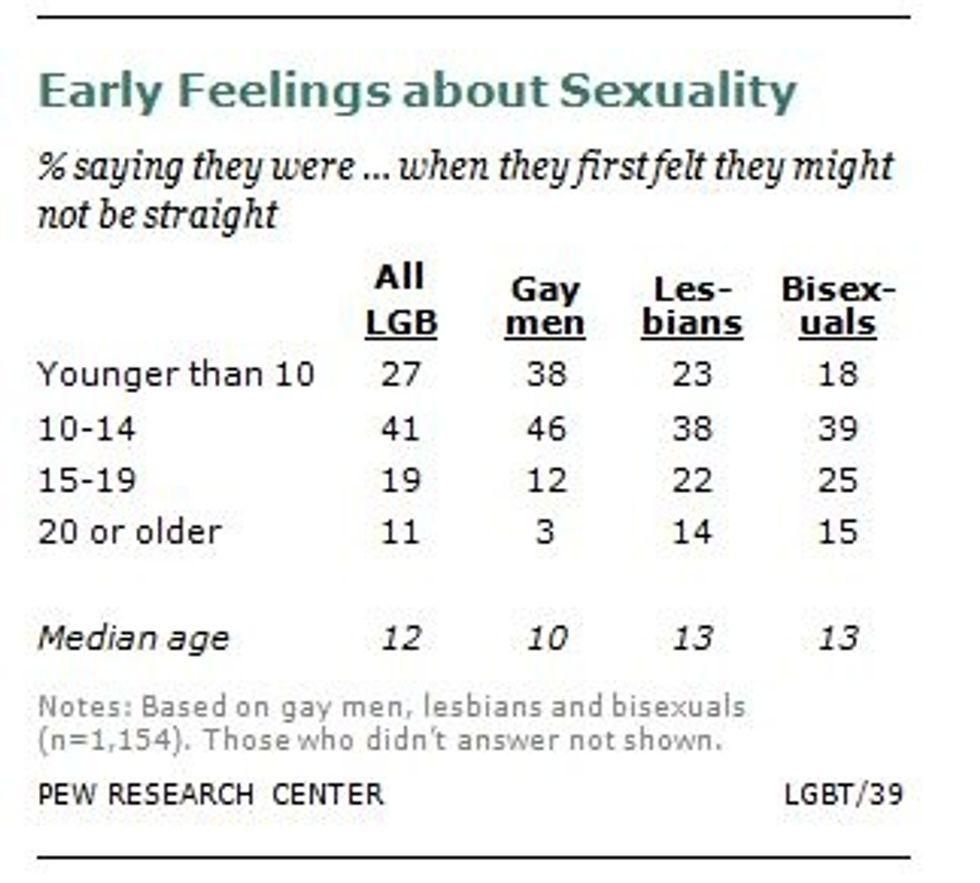 via Pew Research
---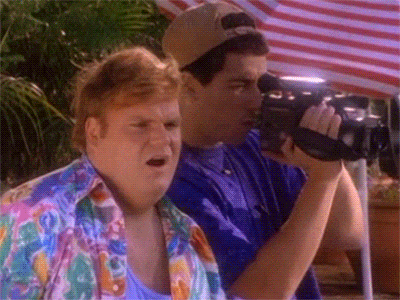 media.giphy.com
LGBTQ+ Twitter users are sharing the moment they realized they may not be straight by using a meme from the Nickelodeon show "Drake & Josh" that ran from 2004 to 2007.

The meme is taken from a 2006 episode, "Mindy Loves Josh," where Megan Parker (Miranda Cosgrove) looks up the symptoms of a skin disease on a computer, at one point taking a sip from a soft drink can and commenting "Interesting."
The meme became popular in 2015 when Tumblr user commongayboy posted meme based on the scene which gained over 112,200 likes and reblogs in three years.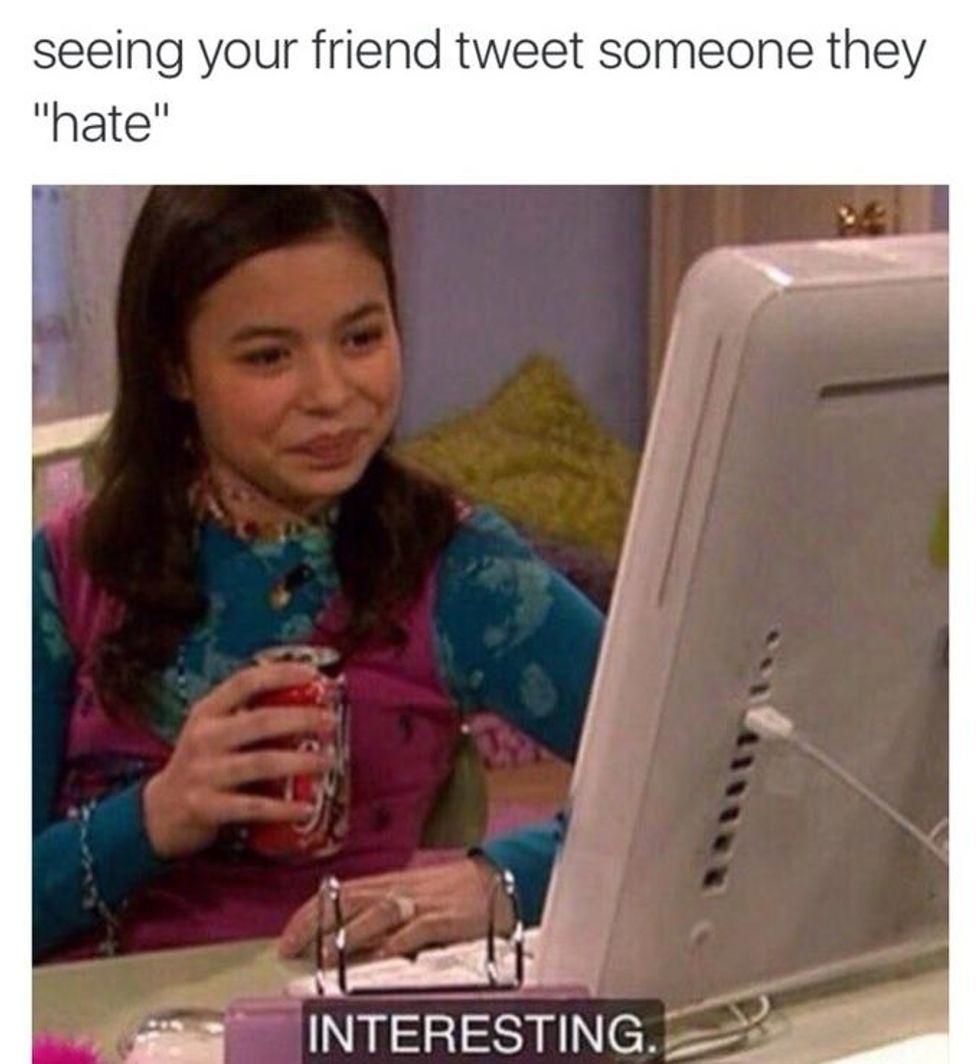 Last week, the meme evolved on Tumblr when someone posted a photo of a shirtless Clark Kent (Tom Wellington) from "Smallville" chained up with his arms over his head with the comment "12-year-old me realizing I'm gay."

The post made its way to Twitter where it received over 33,000 likes and inspired countless people to use the meme to share the moment they first realized they may be gay, lesbian or bisexual.
The posts are a fun way for people to share how they came of age while referencing pop culture from a few years back. They also give people reason to pause and reflect on the moment in their lives when they first realized experienced sexual attraction.

after 300 wordsdsfasdasdasdadsad
However, the interesting thing about sexuality is that it can change over time. The types of people we were first interested in as a teenager may be vastly different from those we find attractive at 50.
In fact, studies show that one's sexual orientation can change dramatically over the course of a lifetime.
Here are some of the best "12-year-old me realizing I'm gay" memes.